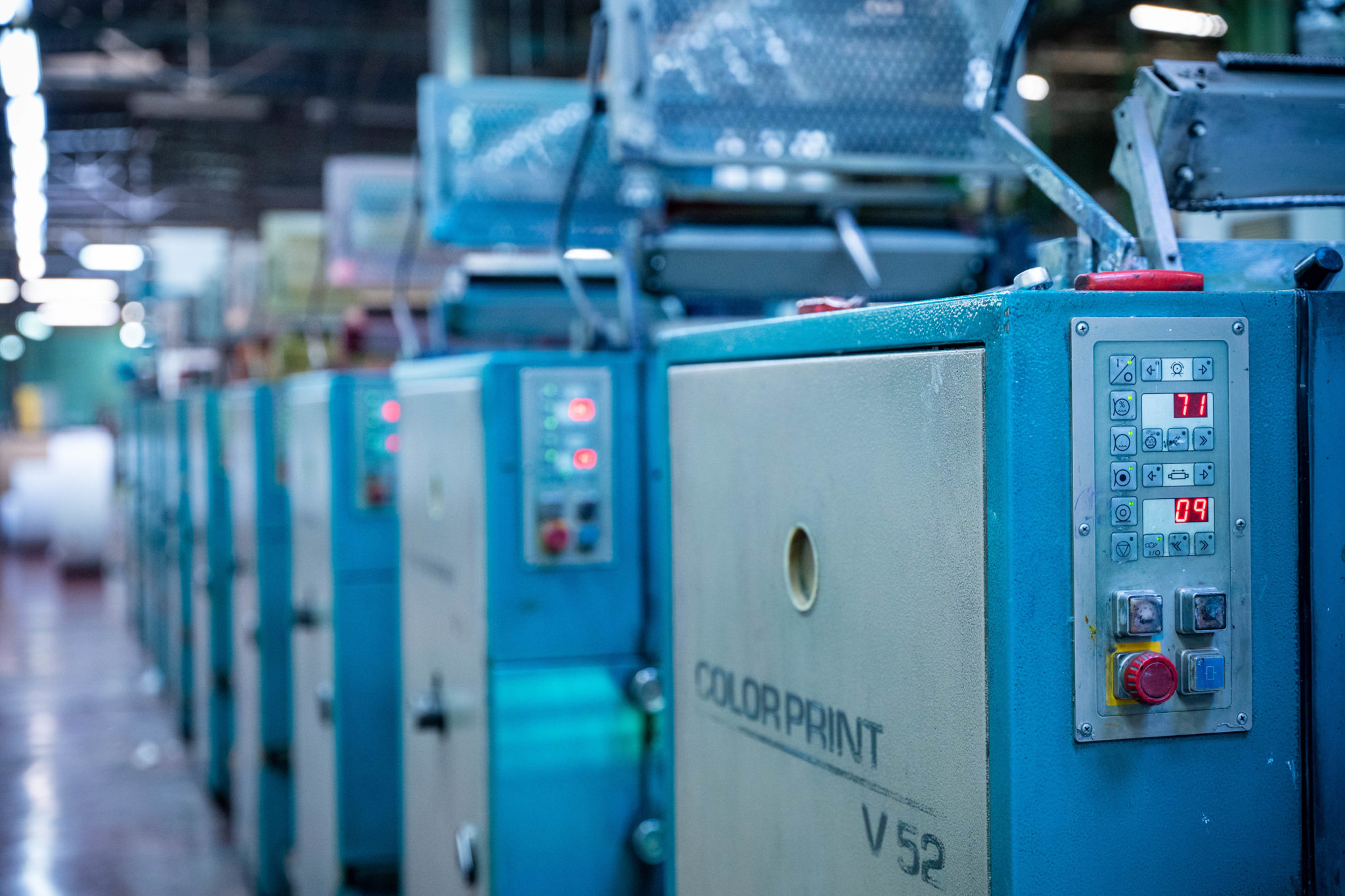 INDUSTRIAL PRINTER OF TRANSACTIONAL DOCUMENTS
Pierre Bourquin is a major and historic national industrial player in the production of pre-printed documents used as a support for transactions and personalized communication by companies and administrations alike: mailings, invoices, statements, delivery notes, etc.
3,500 tons of paper printed annually
ISO 9001 certified management since 1997
More than 30 printing and finishing machines
6 latest generation 4 to 12 color rotary presses
Offset, letterpress, flexo, inkjet technologies...
Organization of work in 3×8 shifts
Computerized production management
Schedule updated in real time by barcode check-in
Automated production, packaging and palletizing line for A4 documents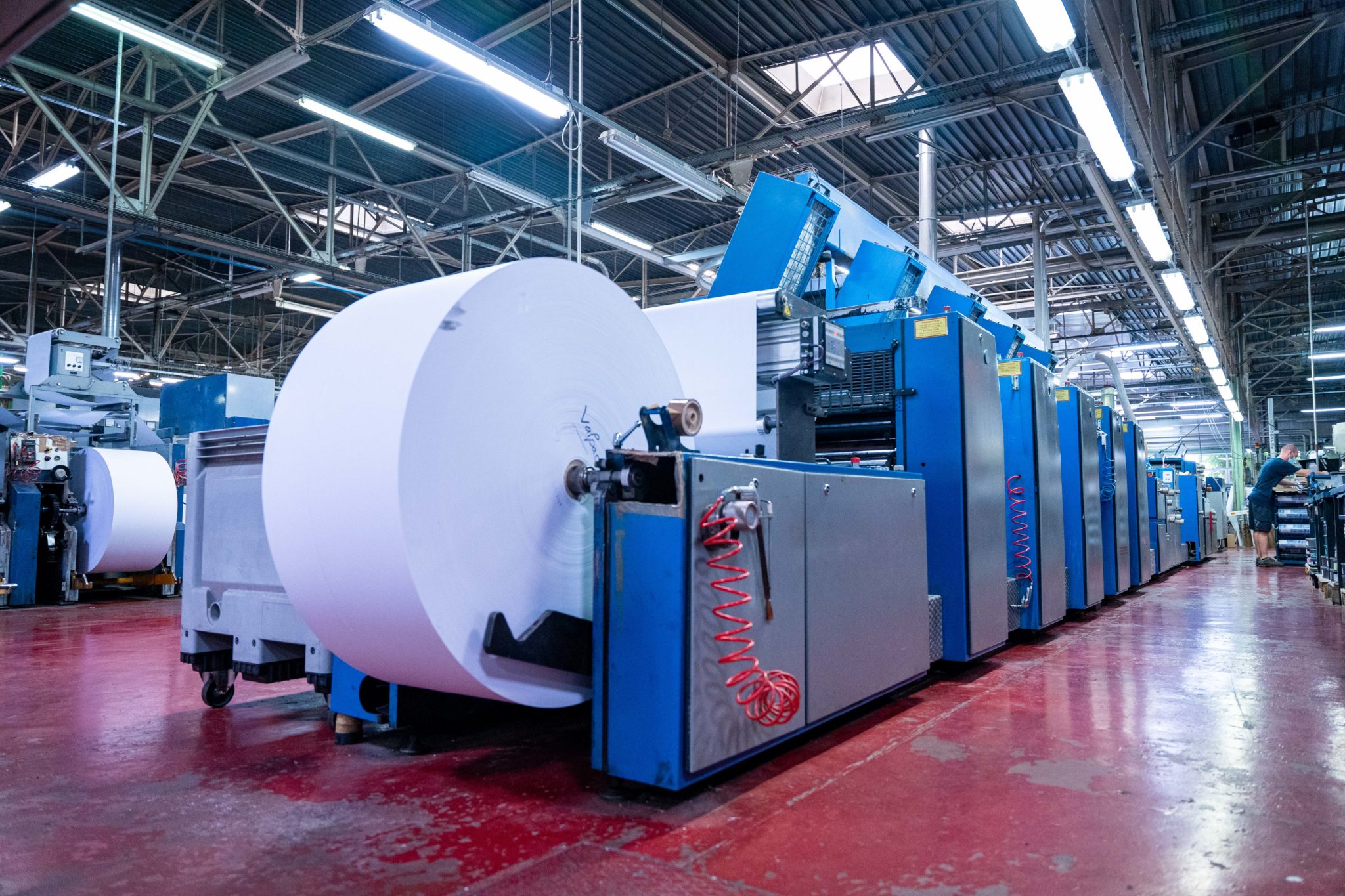 A4 SHEETS FOR LASER PRINTERS
The A4 sheets are printed on 80 or 90g preprint quality offset paper suitable for high-speed sheet fed laser printers.
Their production is carried out on a dedicated press operating in "reel / cut" mode, fully automated from unwinding to palletizing the boxes of finished products.
Specific technical possibilities: bleed printing, filing holes, special perforations, simple or complex numbering.
Pierre Bourquin's annual production: several hundred million sheets.
INDIVIDUAL, CONTINUOUS, CONTISNAP CARBONLESS BUNDLES...
Individual, continuous (with carol strips) or contisnap (glued to a continuous backing) carbonless bundles can be personalized on impact printers or by hand.
Specific technical possibilities: UV curing, printing in up to 5 colors Ro/Vo, filing holes, specific perforations, simple numbering in impact, complex numbering and/or coding in inkjet.
Pierre Bourquin's annual production: several hundred million bundles.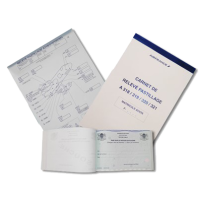 The pre-printed sheets or bundles assembled in notebooks are intended to be filled in by hand. The sheets of the notebook can be detached individually by means of a perforation. The notebooks are edge stitched with top and bottom covers, interleaving and protective edging.
Pierre Bourquin's annual production: several hundred thousand notebooks.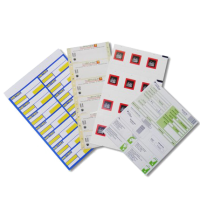 The labels are produced as continuous fan-folding labels, A4 sheets or reels.
They can be produced on thin, thick, adhesive or non-adhesive materials. They are designed to be individually personalized on impact or laser printers.
Adhesive labels consist of a front and a back. They can be die-cut or simply kiss-cut to size.
Pierre Bourquin's annual production: several hundred thousand labels.
LOGISTICS SERVICE PROVIDER
Pierre Bourquin is the sole contact for companies, designing, manufacturing, storing, managing stocks and distributing all their transactional documents to their place of use.
- 3,000 m2 warehouse, 2,600 pallet spaces
- Storage racks on 4 levels
- Secure area for sensitive products
- Computerized location management
- Alert threshold by reference
- Automatic replenishment procedures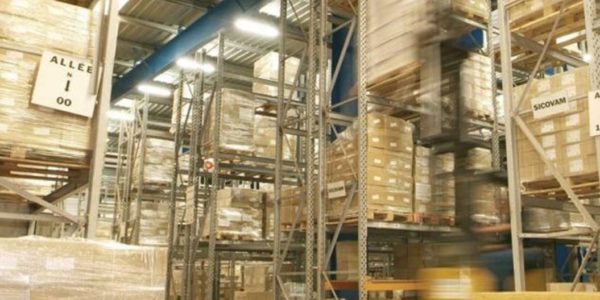 - Access to the electronic product catalogue
- Visualization of printed matter
- Stock consultation
- Online order entry and transmission
- Administration of user accounts
- Integration of business rules
- Approval of orders before transmission
- Support
- Inventory status
- Consumption statistics
The Outsourced Print Logistics Management by Pierre Bourquin Communications: "Transforming logistical constraints into competitive advantages"
- Ordering as needed
- Invoicing on delivery frees up cash from inventory financing
- No non-business investment
- Transformation of fixed costs into variable costs